Huckabee Wealth Management Group
Our practice takes a comprehensive approach to wealth management, guiding our clients as they plan for and grow towards financial security. We recognize the quality of the client relationship as the hallmark of success, and our relationships are built on our core values of integrity, personal responsibility, and excellence.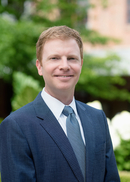 William N Jova II
Director of Investment Management
Office 919-493-1339 ext 4520

William "Bill" N. Jova, II began his career in financial services in 1997 as a college intern for Northwestern Mutual while majoring in Economics at East Carolina University. After graduation, Bill joined First Union National Bank as a Financial Specialist. At First Union, he gained valuable experience in banking, brokerage, and lending.
Having realized that Northwestern Mutual was where he would best be able to help clients achieve financial security, Bill returned to Northwestern Mutual as a Financial Representative in July of 2002. Bill went on to hold the position of Investment Specialist and now holds the position of Director of Investment Management with Jimbo Huckabee. In this role, Bill focuses on the investment aspect of the financial planning process.
Bill holds FINRA Series 6, 7, 63, 65, 66 registrations and Life, Disability, and Long-Term Care insurance licenses.
In his free time, Bill enjoys spending time with his family and friends and traveling with his horses.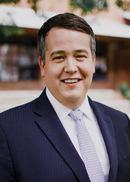 Jason P Yuhase, CFP®
Director of Financial Planning
Office 919-755-3214

Jason Yuhase joined Jimbo's team in February 2013. He began his career in financial services in February 2010 as an associate for an advisor in the Washington DC network office of Northwestern Mutual. Jason is a 2009 graduate of Campbell University, majoring in Trust, Wealth & Investment Management.
Jason successfully earned his CERTIFIED FINANCIAL PLANNERTM (CFP®) certification and holds FINRA Series 7 and 63 registrations and Life and Disability insurance licenses.
In his free time, Jason enjoys spending time with his family and golfing.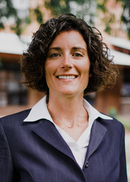 Emily A Witzenman
Associate Financial Representative
Office 919-671-6418

Emily has worked with Jimbo since 2001. She specializes in client relations. She connects with clients to schedule appointments, assist in the servicing of existing insurance accounts and works with new insurance business. Emily is a 2000 graduate of UNC-Wilmington, majoring in Business Administration with a concentration in marketing.
She holds Life, Disability, and Long-Term Care insurance licenses.
In her free time, she enjoys spending time with her husband and two very energetic daughters.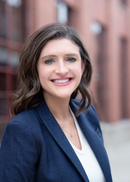 Katherine C Gardiner, CFA®
Director of Wealth Management
Office 919-354-6568

Katie began her career in financial services in 2006 as a summer analyst at Goldman Sachs. After graduating from the University of North Carolina at Chapel Hill in 2007 with a degree in Business Administration and a second major in Economics, she joined Goldman Sachs full-time in New York City as a financial analyst in the Private Wealth Management division. There she worked with high net worth clients, including families, small foundations, and endowments, and she developed robust experience in the various facets of investment management. Katie was promoted to Associate in 2011 and to Vice President in 2013. In between, she earned the Chartered Financial Analyst® (CFA®) designation in 2012. Katie holds FINRA series 7 and 66 registrations.
After several years in New York, Katie and her husband made the decision to come back to the South in 2015. In 2016, Katie joined Jimbo Huckabee's team at Northwestern Mutual as the Director of Wealth Management with a focus on investments.
In her free time, Katie enjoys spending time with her husband, their son, and their golden retriever.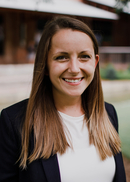 Hanna M Windberg
Associate Financial Representative
Office 919-401-0330

Hanna began her career with Northwestern Mutual as a Campus Recruiter in Grand Rapids, Michigan after graduating from Grand Valley State University with a degree in Human Resources and Marketing in 2016. She transitioned to the Huckabee Wealth Management Group after moving to North Carolina early in 2018. In her role, Hanna focuses most of her time onboarding and servicing investment management clients.
Hanna holders her Life and Disability licenses.
In her free time, she enjoys spending time with her fiance and enjoying the outdoors.